Modern knitting patterns & ready to wear accessories
All my hand knitting patterns are available as PDF downloads, to buy simply click on an image below
Buy hand knitting patterns on...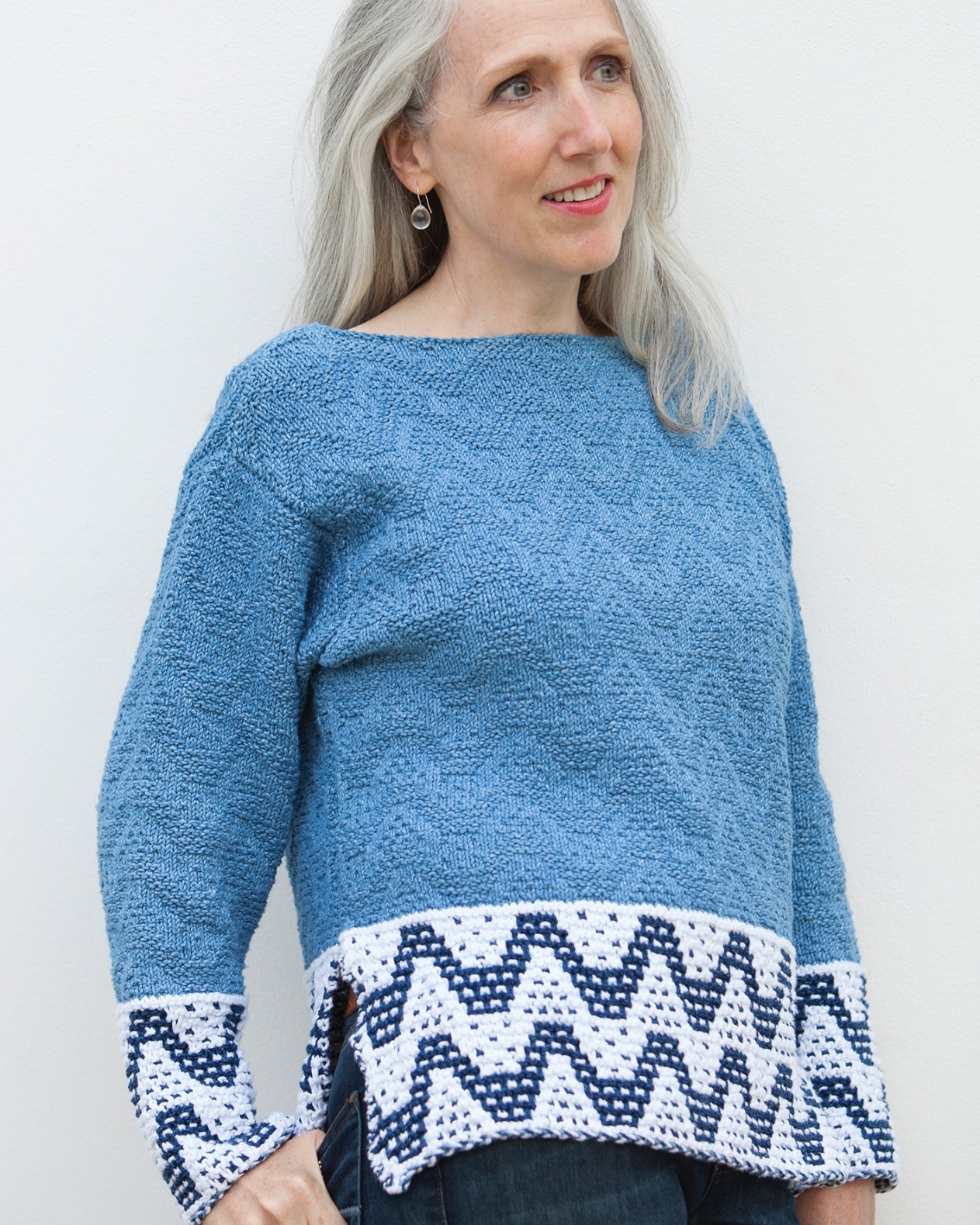 Hove Actually now available as a PDF download
This sweater begins with a multicolour cast on and is a great combination of Mosaic colourwork with simple purl texture. It will take you from Summer into Autumn and because it's knitted in Rowan's Original Denim yarn it gets better the more you wash it.
You'll find it in both my Ravelry & Loveknitting pattern stores and over on my YouTube channel there's a helpful tutorial for the 3 colour cast on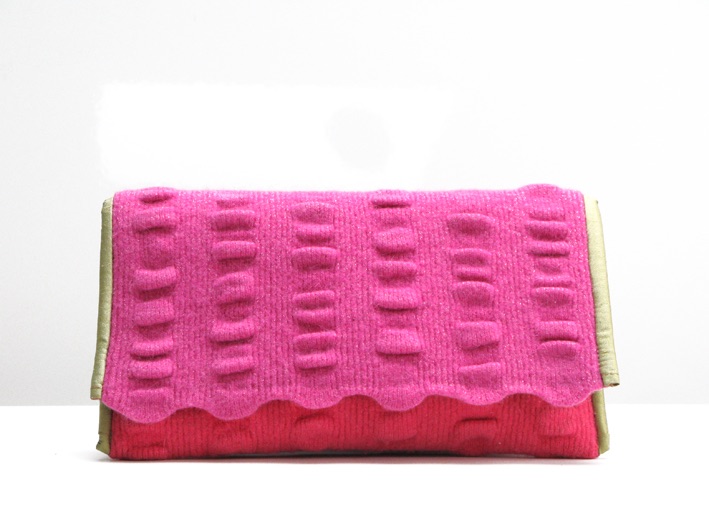 FREE UK SHIPPING
SLOANmade is a limited collection of 'one of a kind' ready to wear felted accessories.
I personally hand make each bag and take great care at every stage of the process to ensure that the finished product is something that I'm happy to use myself.
The fabric is first machine knitted then gently felted to make it more durable before being made into a bag when it's interfaced, lined, machine sewn and finished by hand.
Click on a bag for more info or to buy